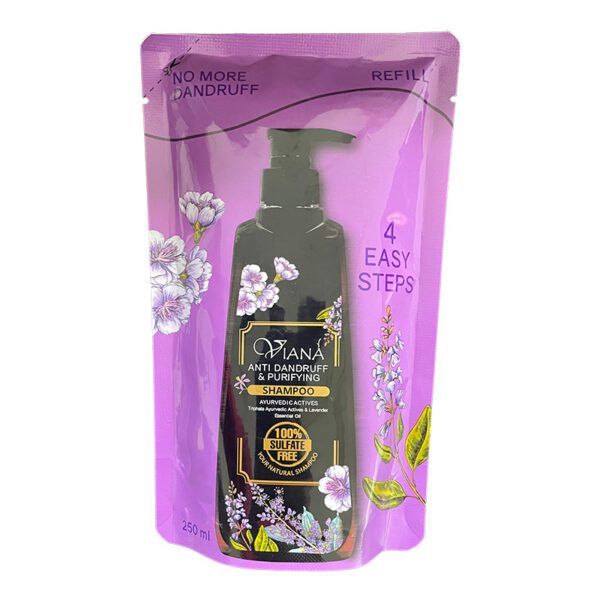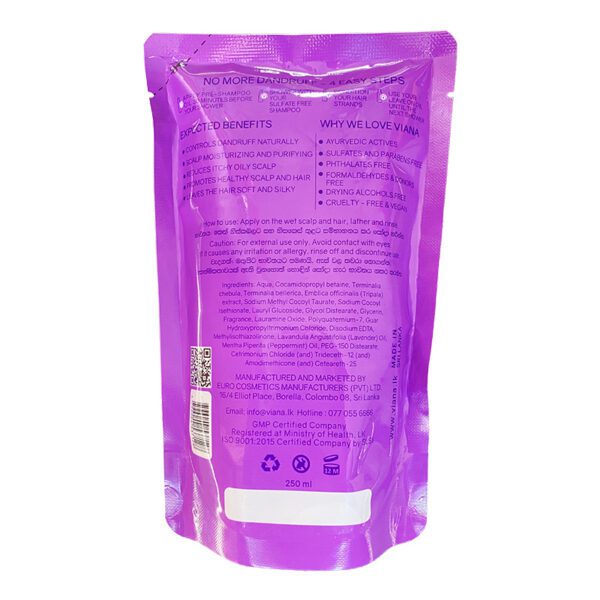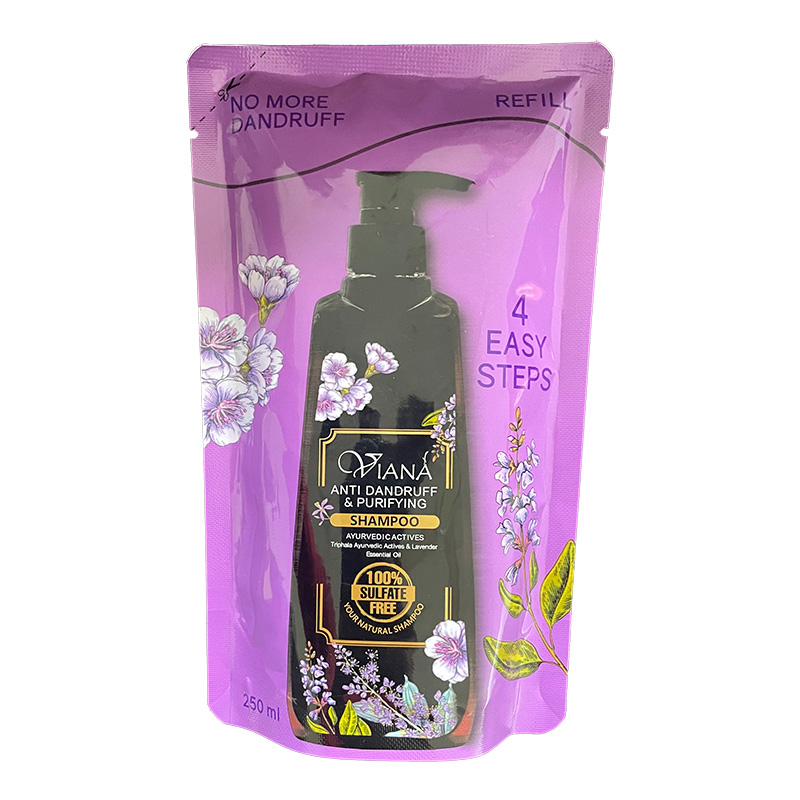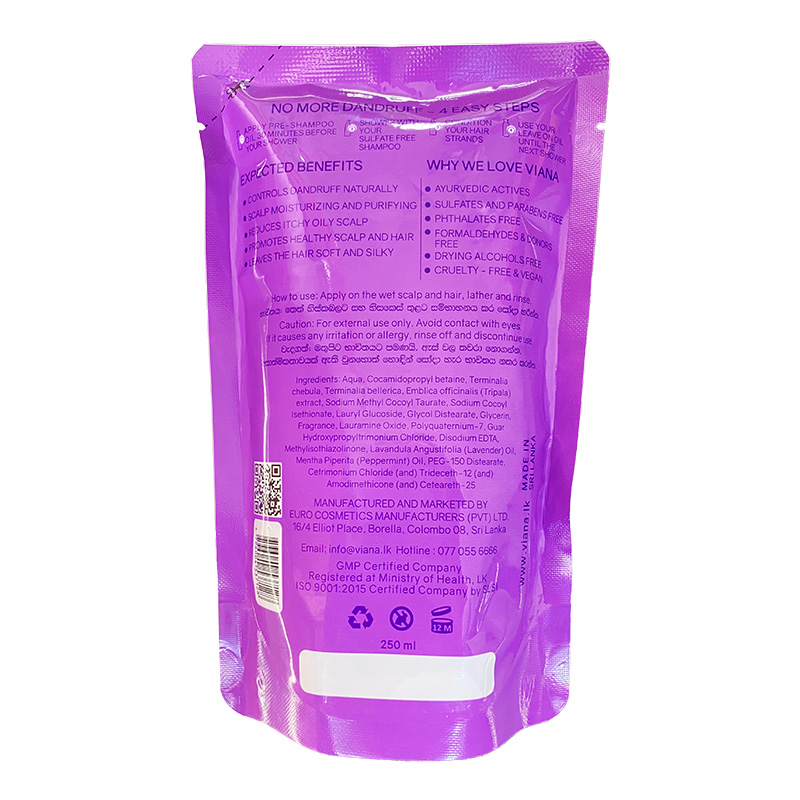 Anti Dandruff & Purifying Shampoo Refill
Rs. 1,330.00

or 3 X
Rs. 443.33
with

Reduces dandruff & helps hair growth. Moisturizes, purifies and promotes healthy scalp & hair.
Oily & Dandruff Prone Hair & Scalp
Volumizing, Anti inflammatory, Anti oxidant, Anti microbial, Moisturizing
Size – 250ml
Description
HOW TO USE
INGREDIENTS
Description
Shampoo: Viana Hair shampoos extends an ultra mild non drying efficient cleanse. Leaving a luxurious silky feeling on the hair and a nice soft after feel on the scalp. These are formulated with a unique blend of three extremely gently surfactants naturally derived from coconuts. Viana Hair Shampoo does not contain SLES, ALES or any harsh surfactant containing sulfates which tends to strip oil and moisture out of the hair and scalp. Viana Hair Solutions are 100% Sulfate Free.
SHAMPOO – Apply on the wet scalp and hair, lather and rinse.
Shampoo:
Main Ayurvedic & Natural Actives: Triphala (Aralu, Bulu, Nelli) extract, Lavender Flower Oil, Peppermint Oil
Ingredients: Aqua, Emblica officinalis (and) Terminalia bellirica (and) Terminalia chebula (Triphala) extract, Socdium Methyl Cocoyl Taurate, Cocamidopropyl betaine, Sodium Cocoyl Glycinate, Sodium Cocoyl Isethionate, Glycerin, Lauramine Oxide, Ethylene Glycol Distearate, Fragrance, Mentha Piperita (Peppermint) Oil, PEG-150 distearate, Hydroxylpropyl Guar Hydroxypropyltrimonium Chloride, Lavandula angustifolia (Lavender) Flower Oil, Phenoxyethanol, Methylisothiazolinone
Conditioner bottle
What a smart concept! There's another concern. Please change the conditioner bottle into a small conditioner tub. It's very usable, as the texture is very thick.