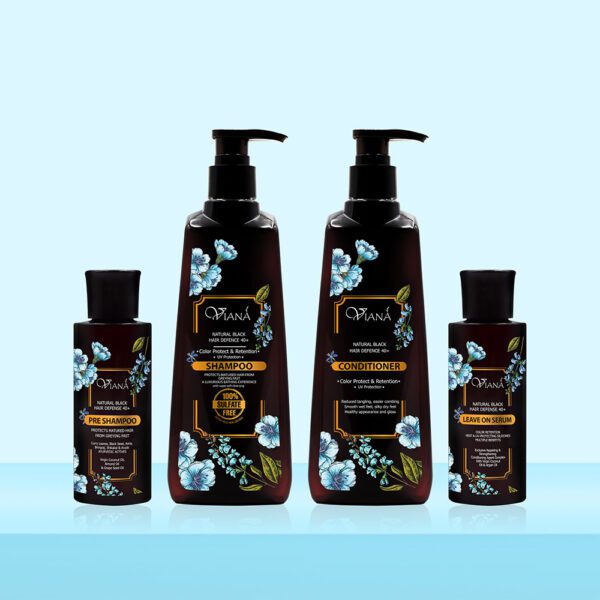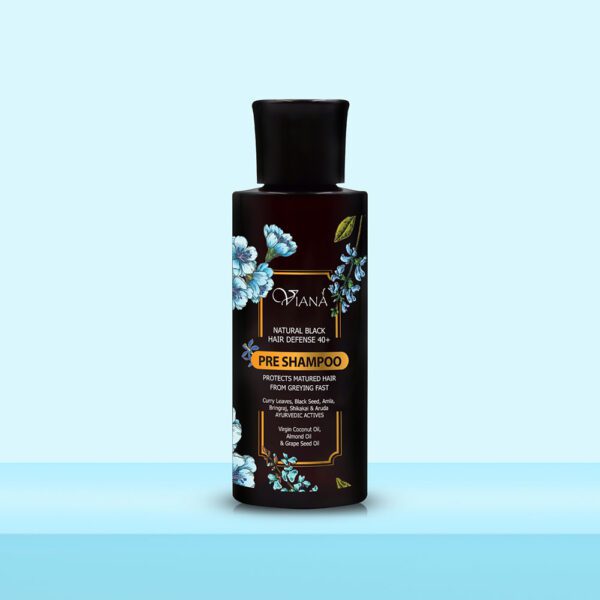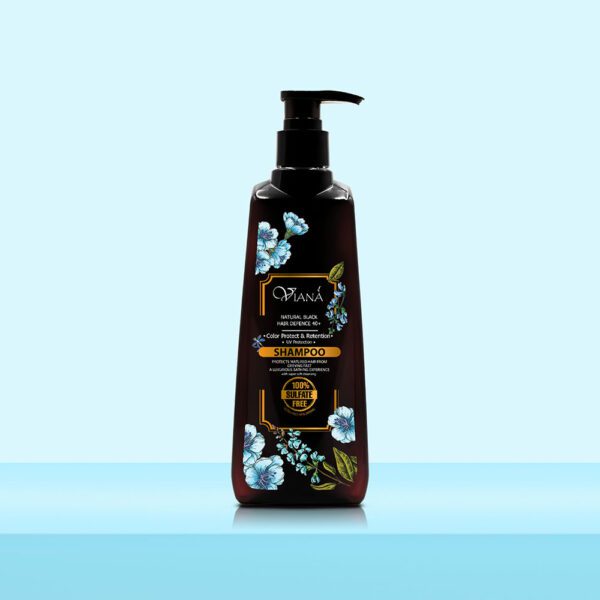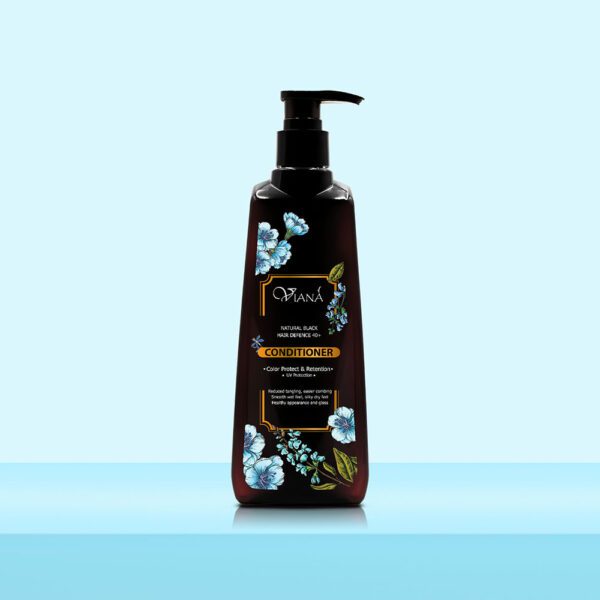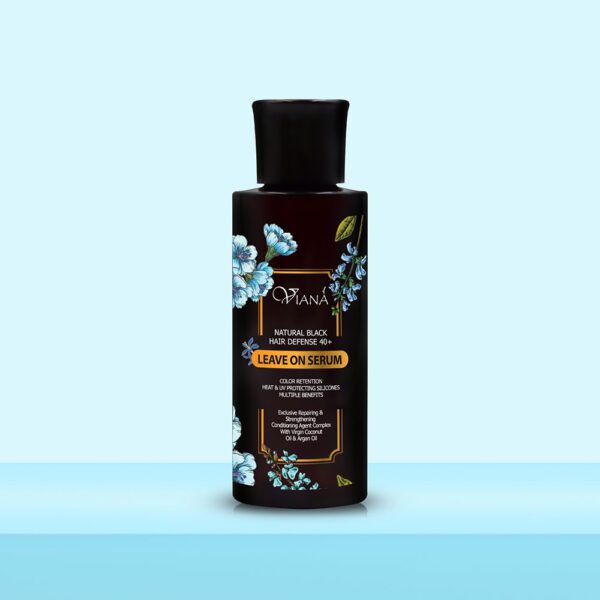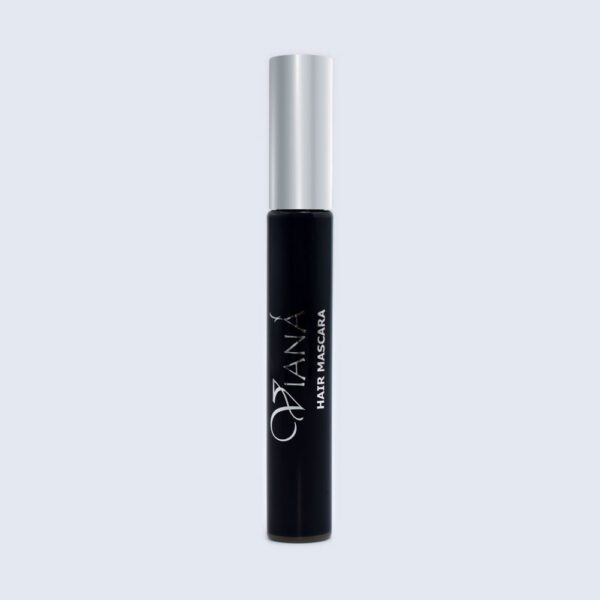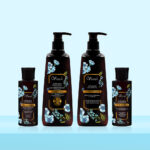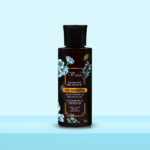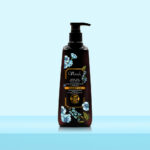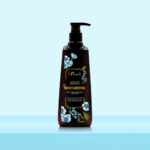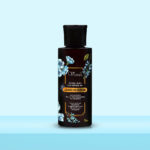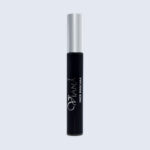 Natural Black Hair Defence 40+
Rs.425.00 - Rs.4720.00
Nourish the hair roots to reduce graying of mature hair
All types including Curly hair, Gray Matured hair, Ages 40+
UV Protection, Anti inflammatory, Anti oxidant, Anti microbial, Moisturizing, Conditioning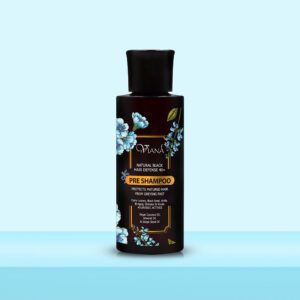 Natural Black Hair Defence 40+ Pre Shampoo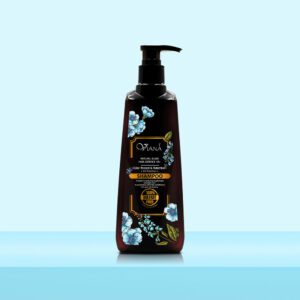 Natural Black Hair Defence 40+ Shampoo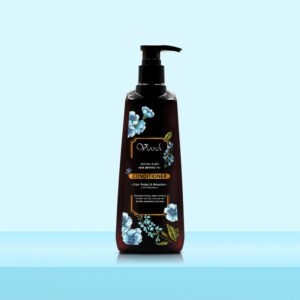 Natural Black Hair Defence 40+ Conditioner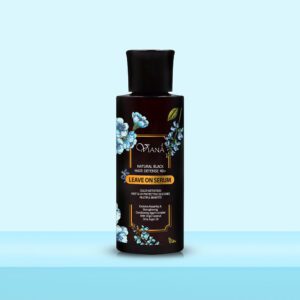 Natural Black Hair Defence 40+ Leave On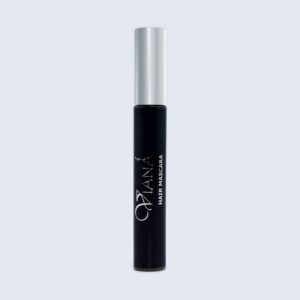 Description
How to use
Ingredients
Description
Pre Shampoo: A Soothing treat before you shampoo with nourishing & moisturizing natural actives & oil
blend to promote healthy scalp & hair.
Size: 100ml
Shampoo: Viana Hair shampoos extends an ultra mild non drying efficient cleanse. Leaving a luxurious silky feeling on the hair and a nice soft after feel on the scalp. These are formulated with a unique blend of three extremely gently surfactants naturally derived from coconuts. Viana Hair Shampoo does not contain SLES, ALES or any harsh surfactant containing sulfates which tends to strip oil and moisture out of the hair and scalp. Viana Hair Solutions are 100% Sulfate Free.
Size: 280ml
Conditioner: Promotes conditioning, reduce tangling for easier wet and dry combing.
Size: 280ml
Leave On Serum: The leave on serums provide continuous nourishment and purification to hair and scalp from one hair wash until the next.
Size: 100ml
PRE SHAMPOO – Massage on scalp and hair and let it rest for a minimum of one hour or overnight.
SHAMPOO – Apply on the wet scalp and hair, lather and rinse.
CONDITIONER – After using Viana Natural Black Hair Defence 40+ shampoo squeeze excess water and apply conditioner from mid-length to ends. Leave on for one to two minutes and rinse off.
LEAVE ON SERUM – Apply on your hair after shampooing and conditioning and leave it until the next wash.
CAUTION: For external use only. Avoid contact with eyes. If it causes any irritation or allergy, rinse off and discontinue use.
Pre shampoo:
Main Ayurvedic & Natural Actives: Virgin Coconut Oil, Amla Oil, Curry Leaves extract, Black Cumin Seed Oil, Bhringraj Extract, Sweet Almond Oil, Shikakai Extract, Jojoba Seed Oil, Grape Seed Oil
Ingredients: Cocos Nucifera (Virgin Coconut) Oil, Emblica Officinalis (Amila) Oil, Murraya Koenigii (curry) Leaves extract, Nigella Sativa (Black Currin) Seed Oil, Eclipta Alba (Bhringraj) Extract, Prurus Amygdalius Dulcis (Sweet Almond) Oil, Acacia Concinna (Shikakai) Extract, Simmondsia Chinensis (Jojoba) Seed Oil, Vitus Vinifera (Grape) Seed Oil, Caprylic/Capric Triglyceride, Butylated Hydroxytoluene
Shampoo:
Main Ayurvedic & Natural Actives: Curry leaves extract, Black Cumin Seed extract, Bhringraj extract, Virgin Coconut Oil, Argan Oil
Ingredients: Aqua, Sodium Methyl Cocoyl Taurate, Cocamidopropyl betaine, Sodium Cocoyl Glycinate, Sodium Cocoyl Isethionate, Glycerin, Lauramine Oxide, Murraya koenigii (curry) leaves extract, Nigella Sativa (Black Cumin) Seed extract, Eclipta Alba (Bhringraj) extract, Ethylene Glycol Distearate, Bis-Cetearyl Amodimethicone, Silicone Quaternium-18, Trideceth-6, Deceth-7, Cocamidopropyl Betaine, Dipropylene Glycol, Fragrance, Cocos nucifera (Virgin Coconut) Oil, Argania Spinosa (Argan) Kernel Oi, PEG-150 distearate, Hydroxylpropyl Guar Hydroxypropyltrimonium Chloride, Phenoxyethanol, Methylisothiazolinone
Conditioner:
Main Ayurvedic & Natural Actives: Curry leaves extract
Ingredients: Aqua, Cetostearyl alcohol, Cetrimonium chloride, Behentrimonium Chloride, Glyceryl Stearate (and) PEG-100 stearate, Amodimethicone (and) Trideceth-12 (and) Cetrimonium Chloride (and) Ceteareth-25, Bis-Cetearyl Amodimethicone, Silicone Quaternium-18 (and) Trideceth-6 (and) Deceth-7 (and) Cocamidopropyl Betaine (and) Dipropylene Glycol, Fragrance, Methylisothiazolinone, Phenoxyethanol
Leave On:
Main Ayurvedic & Natural Actives: Virgin Coconut Oil, Jojoba Seed Oil, Argan Oil, Vitamin E
Ingredients: Cyclopentasiloxane, Light Liquid Paraffin, Isopropyl Myristate, Dimethicone, Bis-Cetearyl Amodimethicone, Cocos Nucifera (Virgin Coconut) Oil, Simmondsia Chinensis (Jojoba) Seed Oil, Fragrance, Argania Spinosa (Argan) Kernel Oil, Ethylhexyl methoxycinnamate, Vitamin E