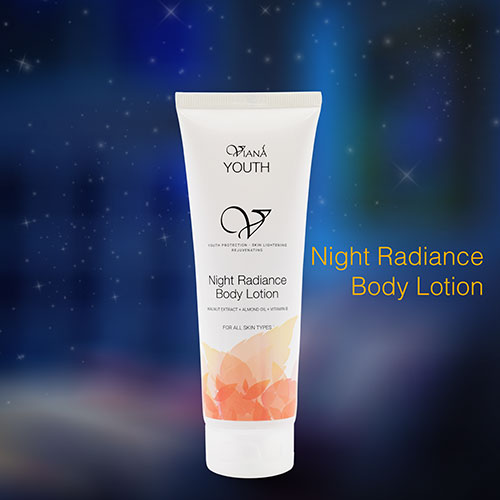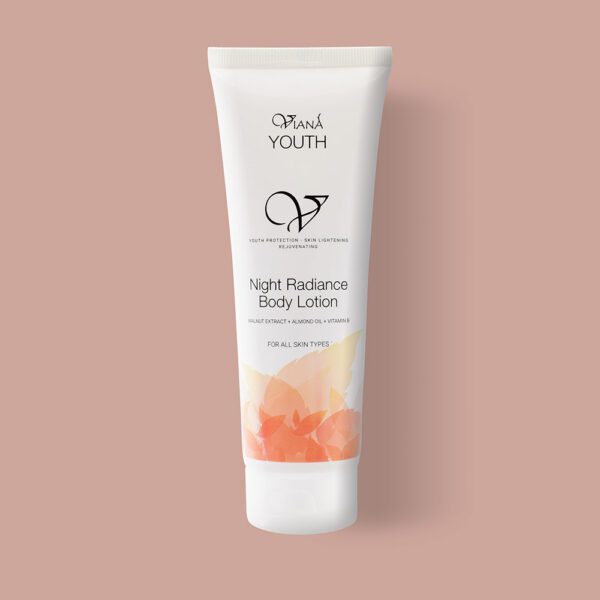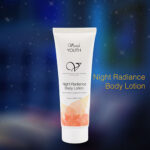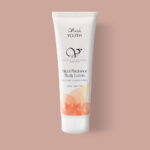 Viana Youth Night Radiance Body Lotion
Rs. 1,290.00

or 3 X
Rs. 430.00
with

Viana Youth Night Radiance Cream and Lotion are designed to protect your skin from early aging signs like skin roughness, fine lines, uneven skin tone, dark spots and pigmentations.
Walnut extract + Almond Oil + Vitamin B
Size: 100ml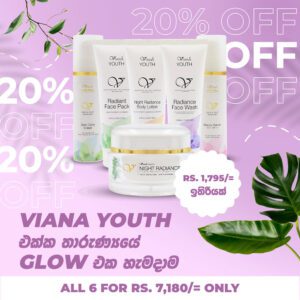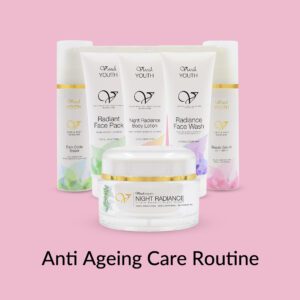 Description
Additional information
How to use
Ingredients
VIDEO
Description
Viana Night Radiance Body Lotion, containing Walnut seed extract, Vitamin B3, Almond, Coconut and Grape seed oils, supports skin lightening and help reverse premature skin aging signs, caused by the exposure to UV rays & pollution during the day. Night Radiance Body Lotion helps diminish, rough skin, fine lines, wrinkles and dark pigmentation created by UV rays. Walnut extract and the natural oils work together to keep your skin hydrating and repairing itself during the night, to wake up with a revitalized radiant skin. Regular application promotes a young & healthy skin with a lighter complexion.
Apply gently into the cleansed skin in circular motions at night. Repeat as required.
Aqua, Niacinnamide, Coconut oil, Sorbitol, Polyglyceryl-6 Distearate, Jojoba Esters Polyglyceryl-3 Beeswax, Cetyl Alcohol, Almond oil, Caprylic Capric Trigliceride, Juglans regia (Walnut) seed extract, N-Undecylenoyl Glycine, N-Capryloyl Glycine, 2-Phenoxyethanol, Grape seed oil, Propylene Glycol, Cetostearyl Alcohol, Vitamin E Acrylates/C10-30 Alkyl Acrylate, Crosspolymer, Xanthum Gum, colours, EDTA
Your browser does not support the video tag.

Night radiance body lotion
Really loved this product. Hope to order more soon from you.